Summary: When investors open a new brokerage account or when they update their account information, they may want to provide a "trusted contact." Click through to learn what this means and why you need to take it seriously.
Your brokerage is going to ask you for a "trusted contact," and some investors may provide the information immediately, giving little thought to the implications. Others may be confused and hesitate. What exactly are the powers they are giving to the named contact? Whom should they choose?
It isn't mandatory to choose one, but brokers tend to encourage it, assuring their customers that it is entirely in the customers' own interests. But that may not be the whole story.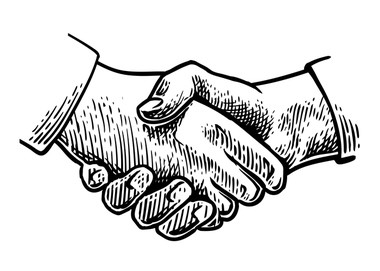 Role of the trusted contact
In 2018, the Financial Industry Regulatory Authority amended its customer information account rule to require that firms make a reasonable effort to ask customers to name a trustworthy contact. A new FINRA rule also allows member firms to place holds on disbursements to customers if they reasonably suspect possible financial exploitation.
The Securities and Exchange Commission has also suggested some reasons a broker might initiate contact with the named trusted person:
Confirming current contact information and location.
Confirming health status, notably diminished mental capacity.
Confirming the identity of any legal guardian, executor, trustee or power of attorney holder.
What everyone gets wrong
It is important to note that the trusted contact has no authority whatsoever to make trades or decisions on the account and does not acquire any power of attorney. Nevertheless, information can be power. By naming a trusted contact, account holders are granting their brokers authority to discuss a range of nonpublic personal information, which may include sensitive subjects such as health details, account information and balances, or broker recommendations. The extent of discussion depends on the relevant trusted contact agreement with each brokerage.
Mental capacity and elder fraud
Concern for seniors underlies much of the intent behind these rules. One FINRA rule only requires brokers to ask customers who are over 65 for a trusted name. According to the National Council on Aging, abuse and fraud cost up to $36.5 billion annually. A sampling of cases reported in recent years include being taken advantage of by one of more of the following:
A family member.
A trustee.
Someone with power of attorney.
A friend.
A housekeeper.
A caretaker.
Some brokers train their staff to pay particular attention to specific red flags, which can arise in a host of situations, such as:
Uncharacteristic cash withdrawals or wire transfers.
Dependence on someone who shows new and excessive interest in their account.
Changes to power of attorney, beneficiaries and trusts.
Memory loss, confusion or difficulty communicating.
When suspicions flare, what is the broker itself empowered to do? Where a broker suspects fraudulent activity, FINRA's Rule 2165 allows it to place a temporary hold on disbursements. It must then conduct an internal review within two days and should contact the trusted person, if one has been named. The temporary hold expires not later than 15 business days after it is initiated, but may be extended an additional 10 business days. Note that the rule does not explicitly require a hold to be removed even when a firm no longer believes that financial exploitation is occurring.
Whom to trust
The big question is whether you really want to give your broker carte blanche to discuss your health and mental capacity with anybody. Perhaps you do. On balance, you may decide the safeguard indeed outweighs any risk. But if so, whom should you choose? Brokers disagree on the ideal candidate. Some suggest a close friend or family member, but others prefer an unbiased person, advising against a spouse, joint account holder, beneficiary or even trustee.
Give it some thought, and then discuss your decision with your professional adviser or attorney — or someone who is familiar with your individual circumstances.
©2022