Summary: It doesn't matter whether your business brings in $50,000 a year or $50 million — it needs an effective bill-paying system. Click through for some tips on building and managing an efficient accounts payable process.
The term "accounts payable" encompasses almost all the non-payroll payments a business makes. It's an integral part of your company's financial statements. If you fail to track billing properly, the ramifications can be costly; compromised vendor relationships can lead to production and supply problems, creating cascading problems. It's important to get it right.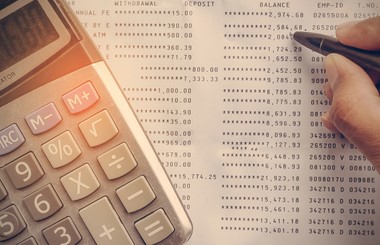 The accounts payable process has five steps:
Capturing invoice data.
Coding invoices with the correct account and cost center.
Approving invoices.
Matching invoices to purchase orders.
Posting for payments.
Accounts payable is one part of the procure-to-pay process — the cycle from procurement and invoice processing to vendor payments. Automation has streamlined the steps, ensuring a high level of accuracy.
Three significant documents — the purchase order, the receiving report (also called the goods receipt) and the vendor invoice — are part of the basic accounts payable cycle.
To initiate a purchase, the purchasing department sends a vendor a PO for the requested merchandise, quality and price, triggering an order. When you receive the goods, a receiving report documents the shipment, including any damages or quantity discrepancies.
The vendor sends an invoice, requesting payment. The accounts payable department receives the invoice and manages that process:
A three-way match is performed for consistency against the PO, the goods receipt and the invoice.
The accounts payable department verifies receipt of the goods or service to approve the invoice for payment.
If there's a discrepancy, like an incorrect quantity or price, the accounts payable staff sends the invoice to the buyer, who works to find the source of the problem.
Checks and payments are issued once the invoice is vouched and any variance is addressed and corrected.
Once the payment is sent, the invoice is marked as paid in the finance system.
Taking the long view
Accounts payable managers are under pressure to streamline their processes and make sure the department does its share in managing the company's cash flow. Too much paperwork steals time from your employees that could be spent on higher-value tasks. Some companies may still use manual keying-in of data from multiple sources and formats that can mean data entry errors and misplaced documents.
In cases of large payments, there can be several stages and levels of approval from stakeholders outside the department, which may increase cycle time. Using end-to-end automation gives your firm the ability to capture, integrate, measure, process, store and access critical information and take advantage of early-payment discounts.
Generating monthly reports of reconciliation, voucher activity and payment history helps your company understand cash flow to prepare for audits and information requests. Meet short- and long-term goals with clean ledgers. With the right insights, you can save money and generate value. By increasing agility, you make accounts payable a substantial asset.
This is just an introduction to a complex process. Your best bet is to get outside help in setting up an accounts payable program that not only works for your company now but also will be able to scale up as you grow.
©2021